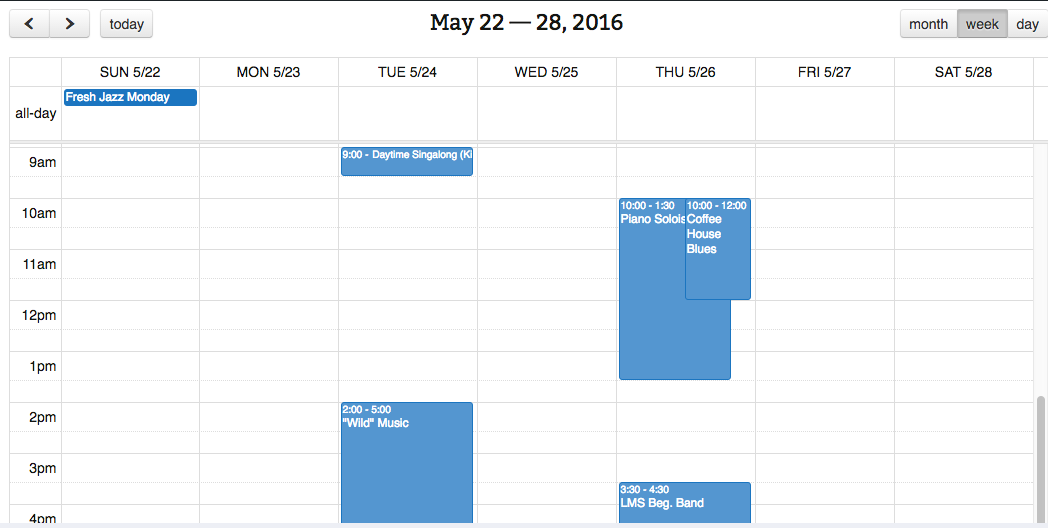 Benefits of integrating Google Calendar in WordPress Website
Maintaining crucial tasks and event calendars play a huge role irrespective of the field in which you work. People no longer write down every big and small event that was likely to appear on a paper-based calendar because online calendars are now the more convenient option. Talking of online calendars, Google Calendar is one such reliable option to consider. Google Calendar offers multiple features that let users manage, create, and share event or calendar details. It also makes it convenient for promoting virtual events or in-person events to the people who visit your site. This way you can get more attendees and make a buzz about your upcoming events. 
The popularity of Google Calendar
These days, Google Calendar has become a necessity for every profession. Whether you want to set up an event, book an appointment, or get notifications, you can do it with just one click. Google Calendar also has the advantage of listing events and programs so that users can be notified and participate on time. And if you use a Simple Calendar, you get a WordPress Google calendar widget that can display links to your posts as per date. You can enhance the calendar's visual appearance and make it easier to use and more cohesive. Besides, it also comes with customized options.
You can easily  integrate Google calendar with WordPress. For this,is a Google Calendar WordPress plugin tool is required and this is where Simple Calendar comes into the picture. It is an intriguing platform where you can experiment with many WordPress Google integration features.
The need for WordPress Google Calendar integration
Thanks to advancements in technology, in almost every sector different automation, is in use. A Google calendar is essential for keeping track of events, whether you are a doctor or a lawyer. However, it is challenging to track your upcoming events. But if you embed Google Calendar in WordPress, you can manage things and stay productive. Simple Calendar gives a good display of Google Calendars in WordPress. It is easy to set up, no coding is needed, and you can fine-tune it as per your needs. 
WordPress is popular web software that helps to create a lovely site, an app, and even a blog. You can also create marketing pages and menus with it. WordPress integrations with Google Calendar can save you time and money. Google Calendar helps you stay organized, and with WordPress integration, you can invite people, add events, and see them on your calendar, irrespective of your occupation. It does not require any coding or technical skills. Besides, frequent updates made by Simple Calendar enhance your experience of using it.
Reasons to consider Simple Calendar 
For every individual, the requirement of a WordPress calendar plug-in is helpful. And for this, you need to do a lot of study & research. But let's save time, as Simple Calendar is here to give interesting features with WordPress integration. Further, it is also the best choice because
It is designed beautifully.

It is designed to be mobile-responsive.

It is not difficult to set up.

It can display the event by week, month, or even list as needed.
 The Simple Calendar plug-in comes with some impressive features. You can first try their demo version and later upgrade it at great pricing. The premium add-on for personal use starts at $49 on one site with one year of support. They also have a business and agency plan, whose pricing varies from $79 to $149, in which up to 125 sites can be covered with year-round support. Besides, it also offers a custom event feature, which comes in handy for a business that has a different location.
In the demo version, a user gets a simple interface to create events and thus save on things like organizers and venues. Regular updates ensure there are no bug problems. This makes it clear that Simple Calendar has a solid team that works hard on plug-in development.
Benefits of using the Simple Google Calendar
Easy adding: You don't have to add new events to WordPress if you add them to your Google calendar. Let the rest of the magic be done by Simple Calendar.
Better Flexibility

: One of the reasons why Simple Calendar is trending for integration is because of the layout and design options it offers. You can view your calendar by day, week, or even month. You can add color to events without hassle. You are in charge of the modification; you may make it as you like. People may not always find it convenient to access the website through the desktop. But with Simple Calendar, the users get mobile responsive calendars that also have touch support. This is convenient for users to access their calendars at any time.

Add-ons and Integrations

: Simple Calendar charges to access add-on features. You can access their Google Calendar Pro and other plug-ins, such as Event Newsletter, through which you can send event invites.

Get Quick Updates

: Updating a Simple Calendar is possible with just a click. This gives a good experience. Reminders are sent to the users so they can get updates and focus on their work.

A Helpful team for guidance

: If you face an issue with the update or need to know more about the integration, they can help you with good customer support. Their extensive documentation can also be helpful. The team holds years of experience and training to serve you better and fast.
Try their demo version and purchase a better plan which gives you advanced features. Using a Google calendar has never been so easy. Such integration lets you focus on other crucial tasks without causing any disturbance.
Ending Note:
The WordPress Google calendar integration from Simple Calendar has a widget for listing recurring events. The smooth integration of the plugin with Google Calendar makes it a hassle-free experience. Besides, the interface is super smooth, and you get it all in the demo version. If you want to use advanced features, you can upgrade to the premium plan, which is also reasonably priced. You should upgrade the plug-in to Simple Calendar and get a good calendar system. Even if you need an easy calendar to display events, you can get it with some good features in the demo version. Choose after careful consideration and investigation of the best features of Simple Calendar.